Mosaic Recognizes Excellence in Risk Reduction
2021 EMPLOYEE PROGRAM CELEBRATES INNOVATIVE SOLUTIONS
April 22, 2022
One of Mosaic's strategic priorities is to Act Responsibly. Our approach is simple: minimize risks and impacts and maximize value to our diverse stakeholders. Through our Risk Reduction program, our employees help create a safer workplace and make progress on our Environmental, Social, and Governance (ESG) Performance Targets. In fact, their efforts demonstrate that acting responsibly is not just a strategic priority, it's part of who we are.
In 2021, employees completed more than 960 Risk Reduction projects and reached 138% of our Risk Reduction target with more than a quarter of those being sustainability projects. Continued engagement in the program garnered recognition throughout the company and has resulted in our achieving safety and risk reduction targets tied to employee total compensation and incentive plans.
Today, we celebrate three impactful projects from 2021: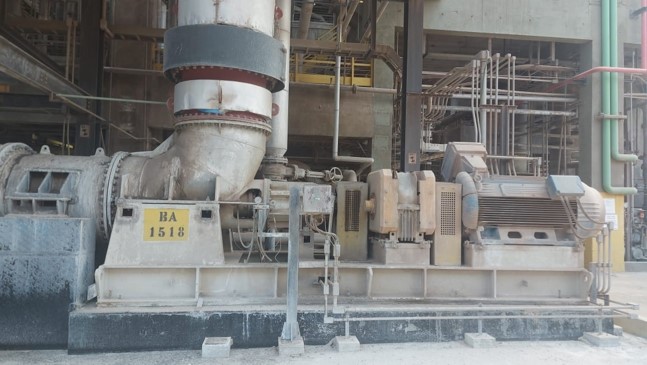 Innovative Risk Reduction
Projects in this category impact entire site locations, bring new technology to Mosaic or use an existing technology in a new way, and/or projects that eliminate worker exposure and risks.
Uberaba, Brazil: Temperature Control of Circulation Pumps:
Our Uberaba facility is the largest producer of phosphoric acid in Latin America. The team aimed to increase efficiency and safety of the production process—particularly with the circulation pump. This large pump takes the concentrated acid to the heat exchanger and evaporator. Many variables are monitored electronically, such as pressure, vibration, and speed, however, measuring temperature was done manually. If the temperature was too high, the pump could incur irreversible damage and need to be replaced. Replacing the pump is time intensive and would require an unplanned plant shut down. The team decided to install an infrared and contactless temperature sensor and transmitter that provides online temperature monitoring to catch small issues early. This sensor will shut down the equipment before it fails, which results in reduced safety risk for our employees and lower maintenance costs and downtime of concentration units.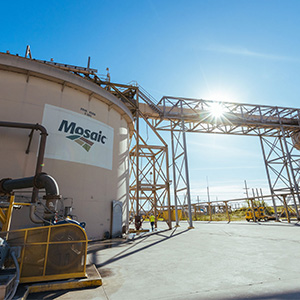 Elevating Environment
Projects in this category should be efforts to go beyond regulatory requirements toward environmental stewardship and should elevate Mosaic's sustainability goals and ESG Performance Targets. This may include waste reduction, energy or water savings, wildlife conservation, etc.
Wingate, Florida – Fresh Water Use Reduction:
One of Mosaic's ESG Performance Targets is to reduce freshwater use by 20% per tonne of product by 2025. To help towards this goal, a cross-functional team decided to convert the acid wash station from fresh water to re-use water, as water quality allows, and develop a standard operating procedure to manage water quality to the plant—greatly reducing the amount of fresh water needed. After installing a valve and piping to tap into the reuse water, the site has reduced fresh water use by 25% per metric ton of wet rock at that location*, which is greater than 60% of the five-year freshwater use reduction goal.
*Versus 2015 baseline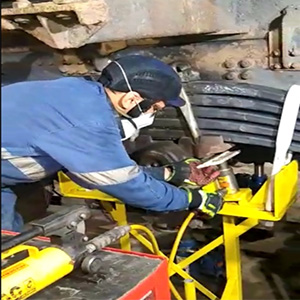 Hand Safety Impact
Projects in this category reduce or eliminate the risks of hand injuries – which was one of the highest recordable injuries at Mosaic.
Cajati, Brazil: Leaf Spring Clamps Removal Device:
Our maintenance team had a goal to eliminate the use of sledgehammers as part of routine maintenance on mining trucks. In 2021, the team created the last of three tools, a hydraulic assisted device to remove leaf spring clamps. This device is easy to handle and very quick to assemble. It reduces ergonomic and physical safety risks associated with what used to be one of the most intensive tasks—requiring the use of sledgehammers in extreme conditions and, at times, a blowtorch to cut the clamps. In the second half of 2021, this new device was used approximately 70 times—avoiding thousands of physically strenuous hits with the sledgehammer.
Employees across the globe have created such a strong safety culture and many sites have gone years without incurring a recordable injury. But in December 2021 and January 2022, we had zero recordable injuries globally. We will never stop working toward zero incidents and injuries, and this milestone confirms zero is possible.
We continue to celebrate these important milestones at Mosaic, but we believe our journey to zero is always ongoing and should be top-of-mind for all of our teams. Learn more about our ESG Performance Targets and our approach to worker wellness and safety.