Mosaic Named to FTSE4Good Index for Third Year
RANKING HIGHLY IN CORPORATE GOVERNANCE, CLIMATE CHANGE, BIODIVERSITY
August 24, 2020
Mosaic was named to the 2020 FTSE4Good Index for the third year in a row. This index series measures the performance of companies demonstrating strong Environmental, Social and Governance (ESG) practices. Mosaic's overall ESG rating was 3.5 out of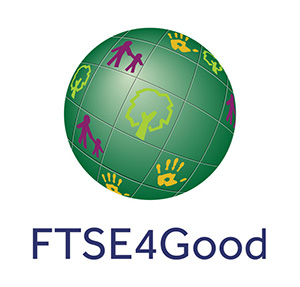 5, which is more than a point higher than both our peer group of specialty chemical companies and the industry average.
Mosaic's highest scores were in the categories of corporate governance, climate change and biodiversity.
Mosaic's ESG journey is ongoing. Our new 2025 ESG Performance Targets are one of the ways we are we are working to minimize our negative impacts and maximize the value we deliver to diverse stakeholders around the globe. Our journey is ongoing, and we are continuously evaluating what it means to be a good employer, supplier, neighbor and value creator.
Learn more about Mosaic's sustainability efforts and ESG approach in our 2019 Sustainability Disclosure or by visiting mosaicco.com/our_responsibility.