How Do We Develop New Products?
LEARN MORE ABOUT MOSAIC RESEARCH
November 18, 2021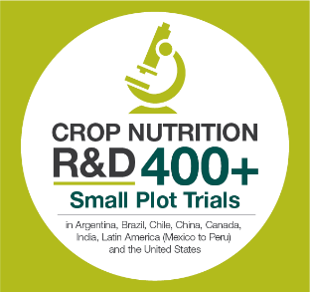 The Mosaic Company is the world's leading integrated producer of concentrated phosphate and potash—two of the three most important nutrients in agriculture. Growers rely on Mosaic to provide high quality products that consistently deliver for improved agricultural productivity. As you might expect, that means we conduct significant research to ensure our products are effective and reliable. Not only do we adhere to strict operational protocols, but Mosaic is dedicated to promoting modernization in the agriculture industry.
"For decades, Mosaic has employed third-party researchers to assist in greenhouse and small plot field studies to test products in a variety of weather conditions and soils, and for a variety of crops," explains Kiran Mann, Manager of Research and Alliances at Mosaic. "I didn't know it at the time, but when I was a research assistant in India working on my master's degree, I was actually part of a study on MicroEssentials®. To do proper analysis, we can't know the company or product name. I just knew it was a sulfur and phosphorus dry granule. This was in early 2000's, so Mosaic has been studying how MicroEssentials works in different environments, soil types, and on a variety of crops for a long time."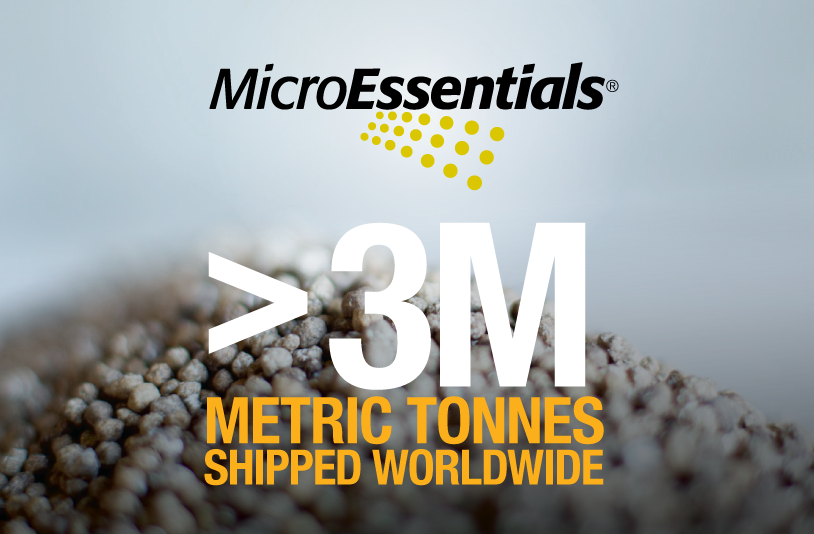 Researching how our current products perform helps us to provide educational information and best practices in the form of AgriFacts® to growers and retail customers – also ensuring consistency and reliability. But, in order to meet the current and future needs of our customers, we must be able to create and innovate new products.
This doesn't happen overnight and is a cycle of feedback from growers, retailers, agronomists, societal expectations, and other stakeholders to generate new ideas and concepts. Then we align the ideas with our strategic priorities and select the concepts that have the most synergy with consumer needs.
"New products can take years to develop," said Mann. "For Mosaic to be at the forefront of the industry, we have to be thinking about what the grower will need in 5, 10, 20 years – today, right now, because it can take that long to get a new product developed."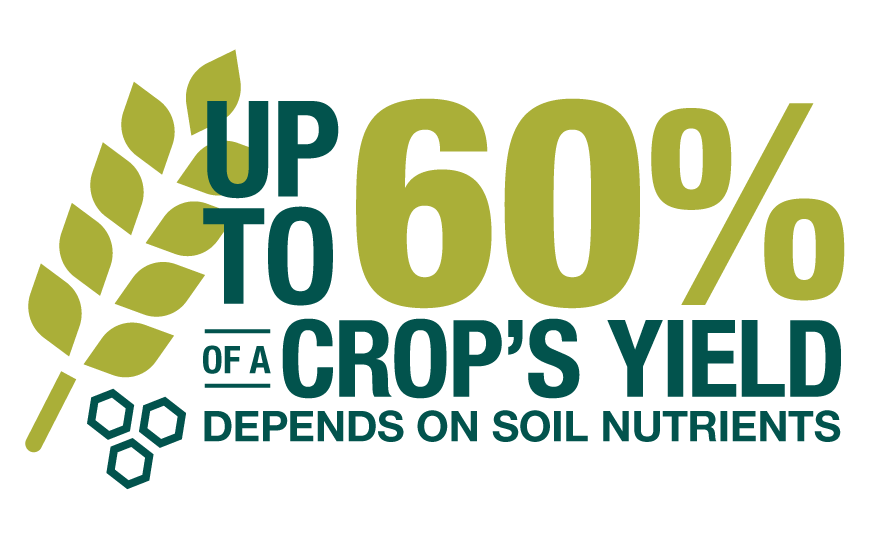 Recently, Mosaic announced partnerships for new product development that will complement Mosaic's core performance products. Balanced crop nutrition is important, but a plant must get the highest level of nutrients available from the soil, just like humans get nutrition from the food we eat – crops must get the nutrition they need from the soil.
One of those partnerships included Sus-TerraTM Fertilizer by The Mosaic Company. Developed with Anuvia, Sus-Terra was launched in Fall of 2020.
"Sus-Terra Fertilizer has been an inflection point for Mosaic," explains Curt Woolfolk, Manager of Crop Nutrition Technologies. "With this product, we designed it to pair with MicroEssentials. What we've been looking at in the research is how does this help with soil health? One of the main indicators of soil health is microbiology. How active are the microorganisms in the soil? What we call the soil microbiome. Sus-Terra is really designed to be the boost of energy to nourish the soil microbes and make them grow."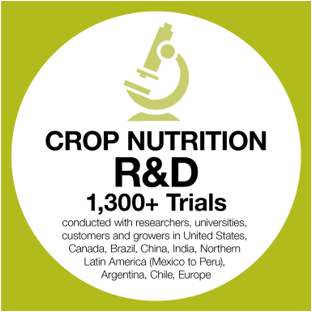 Sus-Terra Fertilizer (14-24-0-10S + up to 15% of recycled organic material) is unique due to its inclusion of recycled organic material that boosts and balances the soil microbiome. We've conducted many small-plot and on-farm trials in 2021 to better understand and quantify the soil health and yield benefits of a MicroEssentials + Sus-Terra blend and provide the data growers need. In addition, both products have also been designated as Enhanced Efficiency Fertilizer (EEF) as defined by the Association of American Plant Food Control Officials (AAPFCO), which means that they help reduce nutrient losses to the environment while increasing nutrient availability for the plant or crop.
"Everything we are doing at Mosaic right now is about innovation and progressing into the future," explained Woolfolk. "Not only are we looking at how do we utilize our current product portfolio in new ways, but we are also looking at how to complement them with products that the consumer needs to make their lands sustainable and profitable. And research is key to introducing new ideas, inventing new products and technologies, and then showcasing their reliability."
Learn more about Sus-Terra Fertilizer and advanced crop nutrition and download the Mosaic Soil Health e-book.